Whether it's interview prep or balancing work and life our top podcasts can help to support you in your job search and career. It can be hard to find the right resources and wading through the pages of careers advice can sometimes be overwhelming. Careers advice podcasts are a fantastic way to be productive while doing the washing up or even walking the dog.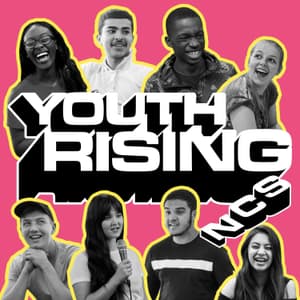 This podcast is made by young people for young people. Tackling and generating discussion on important topics that matter to young adults right now.
Who's this for?
NCS is for 16-17 years olds however this podcast will benefit anyone looking to better themselves and hear from young adults on hot topics.
Topics:
Men's mental health and feminism.
Prison reform and the pressures of social media.
Meme culture and fast fashion.
Knife crime.
Young carers.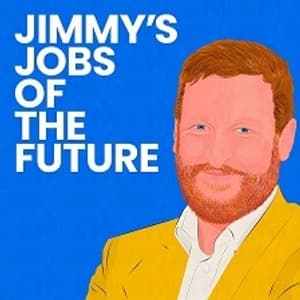 'Former Downing Street adviser, Jimmy McLoughlin interviews top entrepreneurs about where they are creating jobs of the future presented in the form of a Prime Ministerial briefing'. Guest entrepreneurs discuss with Jimmy where they are creating jobs of the future!

Who's this for?
Jimmy's Jobs is for anyone from job seekers to established professionals.
Topics:
Tackling the childcare challenge working parents have.
The changing job market and how jobs are changing.
Established entrepreneur guest speakers.
Social responsibilities.
Creating jobs of the future.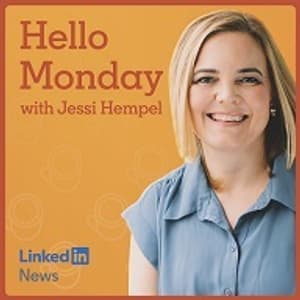 LinkedIn's Jessi Hempel 'explores the changing nature of work and how the world of work is changing us. Covering topics to help you get the most out of your career and tips for looking after your mental health in today's ever-evolving job market.
Who's this for?
Hello Monday is for anyone looking to boost their confidence in the workplace.
Topics:
Finding your purpose.
Overcoming Anxiety in the workplace.
Mindfulness in practice.
Braving big changes.
Beating burnout.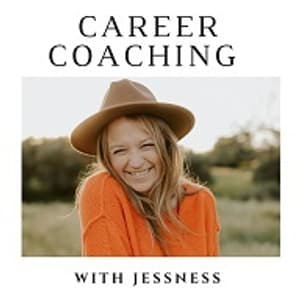 Career coach Jessica Smith's podcast 'shares actionable and practical advice on how to get a job in today's completive market'. The podcast is for people 'who want to advance in the workplace, express themselves authentically and do their most meaningful work'.

Who's this for?
Anyone wanting to advance in the workplace and do their most meaningful work.
Topics:
How to mentally prepare for a job interview.
Interview prep and skills.
Work and wellness.
Personal Branding.
CV refining.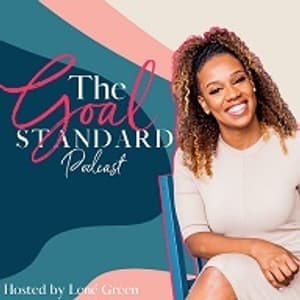 Entrepreneur Lene Green hosts the podcast The Goal Standard, on a mission 'to find out what it takes by interviewing boss women and men who are successful in their own right'. Covering many motivational topics and inspiring stories from an array of guests, 'discussing topics like roadblocks, challenges and struggles they went through to get where they are today'.
Who's this for?
The Goal Standard is for those looking to push past career fears and or improve motivation and productivity at work.
Topics:
How to find a career path you love.
Career success stories from guests.
How to push past your fears.
Procrastinating and solutions.
How to balance business, career and life.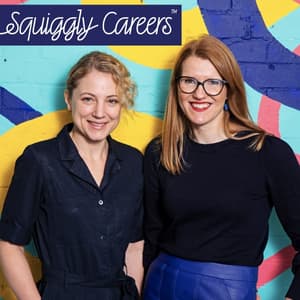 This weekly podcast can help you take control of your career development. Hosted by Sarah Ellis and Helen Tupper, together they cover a range of topics from mental health to discovering your strengths. Guest speakers join once a month who are leading the way in making work better for everyone.

Who's this for?
Are you looking for progression within your career and reaching your potential within roles? Squiggly Careers might be for you!
Topics:
How to find your work/ life fit.
How to be a changemaker.
How to explore progression possibilities.
How to respond to mistakes.
Increasing your energy at work.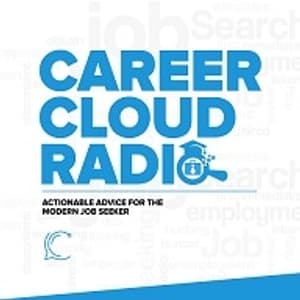 Michael Gardon is on a mission to help people get intentional about their career journey, that there's never been a better time to take control. You can hear from hiring managers and CEOs about what it takes to get ahead. Learn tactical skills for finding and landing the best job for you, skills like how to write a better CV, better networking, interviewing and communication.
Who's this for?
Job seekers, those looking to get ahead in your work search.
Topics:
Recognise opportunity and be ready to say yes.
Cracking pressure: How to build resilience in pressured situations.
The importance of mindfulness in the workplace.
How to knock any job interview out of the park.
Network yourself into a dream job.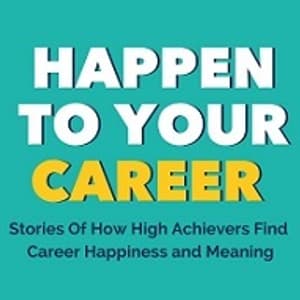 'Happen to you Career is a career change podcast for people who don't want to settle. With stories of how high performers find meaningful work'. Helping to provide inspiration, tools and roadmaps to help you get to where you want to be in your personal and professional life. Providing a refreshingly honest take on career worries and doubts.

Who's this for?
This one is for people looking to excel in their career or those looking for a change in career path.
Topics:
An overthinker's guide to making better career decisions.
How to keep going when you doubt your decision.
Stuck in a career you're unhappy with? A fear of taking risks could be keeping you there.
Negotiation: Tools for your successful career change.
What makes you unique: The key to your career change.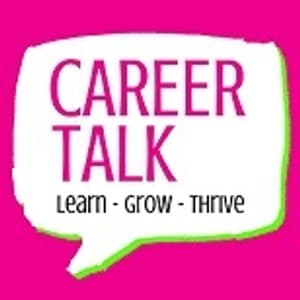 'Host Stephanie Davis is on a mission to empower people to take control of their careers by offering holistic career advice'. This podcast 'takes a funny, fresh and playful approach to what is typically a very professional topic'.
Who's this for?
Mature audiences, Warning: Explicit language.
Topics:
How to avoid burnout.
Starting a business that serves your community.
Job searching and career affirmations.
Breaking the glass ceiling.
What to keep and remove from your CV.
Taking ten minutes out of your day to listen to a career advice podcast can help boost your confidence and take steps to improve your employability skills! There are hundreds of podcasts to choose from, so no matter what topic, there's one out there for you.
Let us help you Be Bold, Be Resilient and Be Relevant. 
To book a free 1:1 appointment with one of our advisers - email, call us or use our form and we will arrange an online or phone appointment with you.   
⮞ Call us on 0345 658 8647 
⮞ Email us at info@inspira.org.uk 
 ⮞ Our Form
Social Media 
⮞ Twitter
⮞ Facebook