T is for Technical...
T Levels are a 2-year qualification that you can do after GCSEs as an alternative to A Levels, other post-16 courses or an apprenticeship.
They have been designed with leading businesses and employers to give you the knowledge and skills you need.
They are a relatively new qualifications and not all Further Education colleges are currently offering them, but they will be soon. As they have been developed in collaboration with employers and businesses the content meets the needs of the industry and prepares students for work, further training, or study.
T Level's will offer you a mixture of classroom learning and on-the-job experience during an industry placement. You'll spend 80% of your time in the classroom and 20% on a 45-day placement with an employer to give you the skills and knowledge companies look for.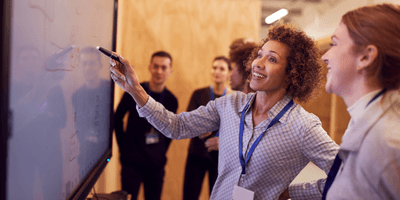 Your industry placement gives you the chance to learn what a real career is like while you continue your studies. When and how you complete it depends on the T Level, school or college, and employer.
The subject areas are currently being rolled out include amongst others digital business services, human resources, design, surveying and planning for construction, education and childcare, healthcare, science engineering, manufacturing, and processing
A T Level Distinction is worth the same as 3 x A levels at A* and will be worth UCAS points so it will be recognised by universities and other education providers if you choose to continue studying.

T Levels broaden the study choices for 16 years olds and can offer a clear path to employment. They are ideal for students who enjoy learning through practical experience and real-life situations.
In 2022, over 92% of T Level students achieved a 'Pass' or above.