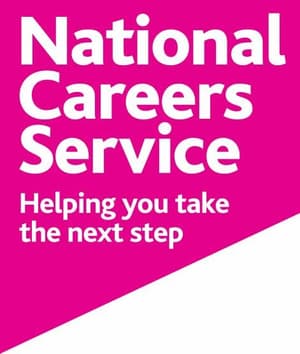 Having professional and expert career advisers based in Cumbria and Lancashire means we are the perfect partner for commissioners who are focused on reducing unemployment rates.
One of the contracts we deliver is the National Careers Service, which is targeted at adults and young people over the age of 13, no matter what stage of the careers journey they're at.
With face-to-face and virtual appointments, telephone and email communications, we are focused on working with clients through the most appropriate means for them.
Social media and digital activities play a part in promoting this service, ensuring that we can reach out to the many people who would benefit from a little extra support in developing and managing their careers.
"Thank you for your help creating two new CVs - it is much appreciated. Since our appointment, I have been for an interview and been offered a job at a nursing home for elderly people with dementia. Thanks again for your help."

- June, National Careers Service customer
Let us help you Be Bold, Be Relevant and Be Resilient.
To book a free 1:1 appointment with one of our advisers - email, call us or use our form and we will arrange an online or phone appointment with you.
⮞ Call us on 0345 658 8647
⮞ Email us at info@inspira.org.uk
⮞ Our Form
Social Media @InspiraForLife
⮞ Twitter
⮞ Facebook