For years, apprenticeships have been the metaphorical unpopular kid in the further education crowd, but times have changed and signing up for an apprenticeship is now a valid alternative to university; with schemes available in more than 1,500 different job roles from nuclear to fashion.
Today, those who sign up for an apprenticeship can look forward to earning and learning with some of the UK's biggest and brightest companies. If you're looking for your first step on the career ladder, here's a few reasons why we think you should consider signing up for an apprenticeship.
Get into a great company and kick-start your career
An apprenticeship gives you hands-on experience, a salary, and the opportunity to gain qualifications while you work - even a degree. There are loads of different kinds of Apprenticeships to choose from, all within a high quality, prestigious companies and in many different fields and industries.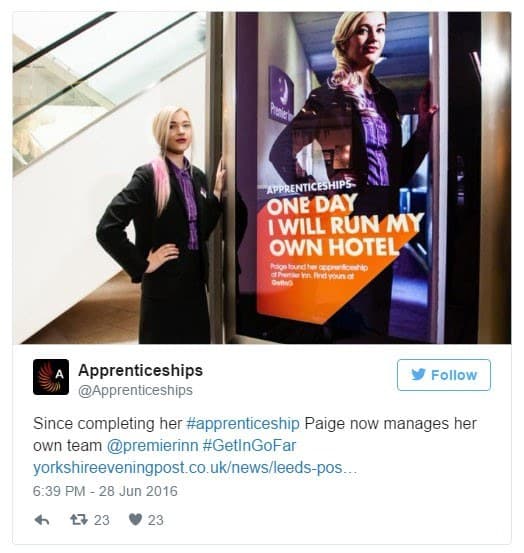 Learn from real industry experts
Apprenticeship training programmes are specifically tailored to ensure you develop the skills employers want. This means that apprentices not only have better long-term salary prospects, but they also have excellent progression opportunities, whether looking to study further or climb the ranks within the workplace.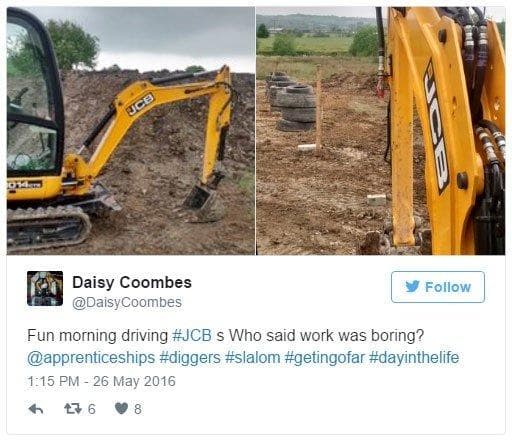 Learn at a pace that suits you with support from a mentor who knows you
There is a network of support to help you before and during your apprenticeship. Our Advisors can provide you with information about learning and work, as well as giving you practical advice and guidance about applying for apprenticeships.
Once your apprenticeship begins, your employer will also be there to support you. It is in your employer's interest to help you succeed and many have formal structures to help you get the most out of your apprenticeship.
Your training provider will also be there to help you. If you attend college or university, you will also be able to access the help and support that they provide.

An apprenticeship allows you to earn while you learn
All apprenticeships are real jobs, so all apprentices earn a salary. Apprentices should work for at least 30 hours per week and an Apprenticeship takes between one and five years* to complete, depending upon the level of apprenticeship and the industry sector.
Most of the training is delivered in the workplace, so you can learn the skills you need to do the job well. The rest of the training is given by a training organisation, either at the workplace, off-site (at college) or via e-learning.
Get ahead
Apprenticeships offer real progression, industry experience and transferable skills. Did you know that one in five companies in England have a former apprentice at board level? If you're interested in Apprenticeships, get in touch with an Inspira Adviser for free 1:1 personalised and expert career advice today.

Let us help you Be Bold, Be Resilient, and Be Relevant.
To book a free 1:1 appointment with one of our advisors - email, call us or use our form and we will arrange an online or phone appointment with you.
⮞ Call us on 0345 658 8647
⮞ Email us at info@inspira.org.uk
⮞ Our Form
Social Media
⮞ Twitter
⮞ Facebook