Check out these fantastic online resources and find out more about Apprenticeships.


Cumberland Council and Westmorland & Furness Council
About / What they do

With almost 7,000 employees, Cumbria's councils are the biggest employers in the county. They work right across Cumbria providing a massive range of different services.
An apprenticeship with either council will open a door to a career you might not have even thought of. And they'll support you to get there. Both new councils currently have a shared service for Apprenticeships.
Find out more here.

Lakes College Apprenticeship Acadamy
About Us
The Apprenticeship Academy has been designed to cater to the needs of apprentices and local employers. They will assist you throughout the entire application process to help you find the ideal opportunity to "earn while you learn". The academy will provide support in enhancing your CV and interview skills, enabling you to stand out and secure the desired job. The launch of our Apprenticeship Academy aims to alleviate the stress associated with the process and ensure that you are well-prepared to impress and attain an apprenticeship that you are passionate about.
Find out more here

BAE Systems
About Us
BAE Systems plc is a multinational company specializing in arms, security, and aerospace. It holds the position of the largest defence contractor in Europe and is ranked as the seventh-largest globally in terms of applicable 2021 revenues.
With their apprenticeships, you'll get paid while you gain job-specific training and experience. Set yourself up for a great career and play your part in creating the next generation of products and services that will secure all our futures.
Find out more here


Sellafield
About Us
We are one team; we are making a difference… We're at the forefront of the nuclear industry, creating a clean and safe environment for future generations. Choose a Sellafield Ltd apprenticeship and you'll earn while you learn. More importantly, you'll be working for an organisation with a proven track record in this field; what you experience here will help define your future. Sellafield has apprenticeships available for both GCSE and A-Level students.
For more information, click here

About Us
Gen2 offer a wide range of apprenticeships covering key business sectors such as engineering, manufacturing, business, IT, project management and education. Gen2 continually work with employers to meet business demand. Click the image above to check out the Gen2 National Apprentice Week Challenge video and how they celebrate the fantastic work by apprenticeships and employers.
Find out more here.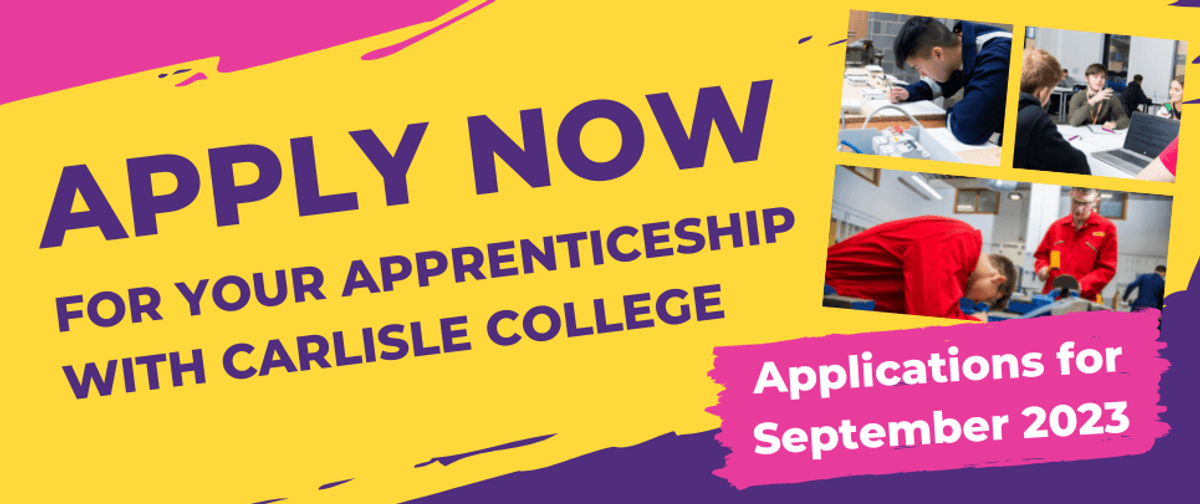 Carlisle College
About Us
At Carlisle College we have invested in world class facilities and the best teaching so that your learning is more relevant, realistic and enjoyable, providing you with the perfect route into further study or employment.
In recent years we have invested over £30 million in our city centre c
ampus. Our new facilities include state of the art equipment and resources, which significantly expands our modern campus into a real learning community.
Carlisle College provides students with the best facilities that reflect those found in industry, combined with teaching staff who are experts in their fields and have real life industry experience – a perfect combination to allow students to realise their career ambitions.
You can find out more about our apprenticeships here
Let us help you Be Bold, Be Resilient and Be Relevant. 
To book a free 1:1 appointment with one of our advisers - email, call us or use our form and we will arrange an online or phone appointment with you.   
⮞ Call us on 0345 658 8647 
⮞ Email us at info@inspira.org.uk 
 ⮞ Our Form
Social Media 
⮞ Facebook