Did you know that the UK grocery market is worth over £177.5 BILLION? Over half of every £1 we spend in shops is spent on groceries. Feeding yourself and your family each week will always be one of your biggest outgoings but by changing a few of your shopping habits, you can save hundreds of pounds a year. Try these money saving tips and see how much your food shop spending falls.
?? Click on the image to see the full size version.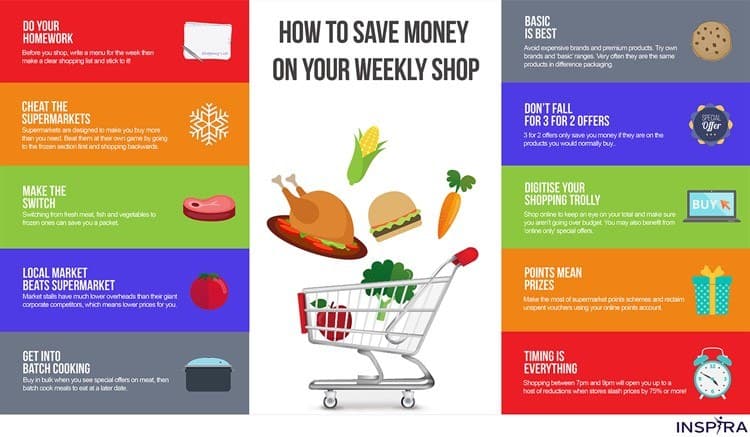 For more money saving ideas, check out our top 10 tips on how to save money.
Icons courtesy of Freepik and Dry Icons