Inspira are receiving more and more enquiries for Careers Advice from the older end of the job-seeking market.
Many within this age group feel that they cannot have a career past the age of 50 and therefore are restricted to looking for entry level roles.
These individuals are more priceless than they realise, and Clive is a typical example: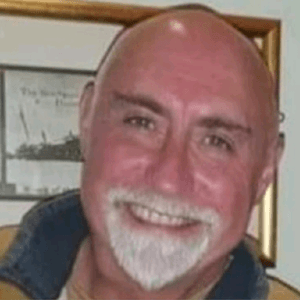 Meet Clive

Clive aged 63, retired in 2017 from a career in international business development which had spanned over 30 years. Due to a change in circumstances Clive needed to return to work and had enrolled with his local Job Centre.
Although Clive has high level qualifications and a plethora skills, expertise and career knowledge in the software services sector, he lives in predominantly rural environment and felt there were very few opportunities available to him.
The Job Centre recommended that Clive contact Inspira for enhanced 1:1 careers advice and guidance.
Working with one of our Advisers, Carly, together they created an action plan and matched Clive's job skills to potential areas of work that he hadn't been considered before. The support given also included advice and top tips on how to make his CV more appealing by tailoring it for each job opportunity along with creating an enhanced LinkedIn profile and how to successfully follow up job applications.
Carly also identified that Clive felt his age was a barrier to employment and worked with him to increase his confidence. He felt that his work experience and transferable skills could not compete with younger people in today's job market, especially for higher paid roles and the fact that he had been out of work for some time. This was adding to his lack in self-esteem.
Carly said: "Through exploring and documenting Clive's wants and needs, he was able to see that he does have desirable qualities, relevant experience and a multitude of transferable skills to offer employers. By introducing him to some alternative ways to search jobs away from on-line methods, he was able to access the hidden job market by making speculative enquiries and discover new opportunities he could realistically progress.
"As he was given a motivational boost and employers to contact, Clive realised that because of his age he actually had a lot more to offer employers than someone much younger and all it took was a one-hour session with a qualified Adviser."
Through Carly's local knowledge and business contacts, she was able to identify a company that was a good fit for Clive's skills and experience. Although they weren't outwardly looking to recruit, she advised Clive to approach them on a speculative basis; this led to two interviews, and he got the job as a Business Development Manager!
Clive said: "My experience with Inspira has been exceptionally good. I have good skills and career knowledge in the software services sector but living in a predominantly rural environment there were very few opportunities for me. Through my advisor's local knowledge, she was able to identify a company that was a good fit for my skills.
"With Carly's help, not only was I able to find work, but it was also a position where I could utilise my skills and has good remuneration and job satisfaction.
"My experience has been a very positive one, you have nothing to lose and everything to gain by engaging Inspira with help in finding a career path that is right for you.
"I am indebted to Inspira and Carly for their help support and professionalism in getting me back into gainful employment and would highly recommend the service to anybody struggling to find appropriate work."


Let us help you Be Bold, Be Resilient and Be Relevant. 
To book a free 1:1 appointment with one of our advisers - email, call us or use our form and we will arrange an online or phone appointment with you.   
⮞ Call us on 0345 658 8647 
⮞ Email us at info@inspira.org.uk 
 ⮞ Our Form
Social Media 
⮞ Facebook