Virtual interviews are becoming increasingly common on platforms such as Teams and Zoom, so it's important to be well-prepared. To help you out, here are some of our top tips that will help you ace all your virtual interviews.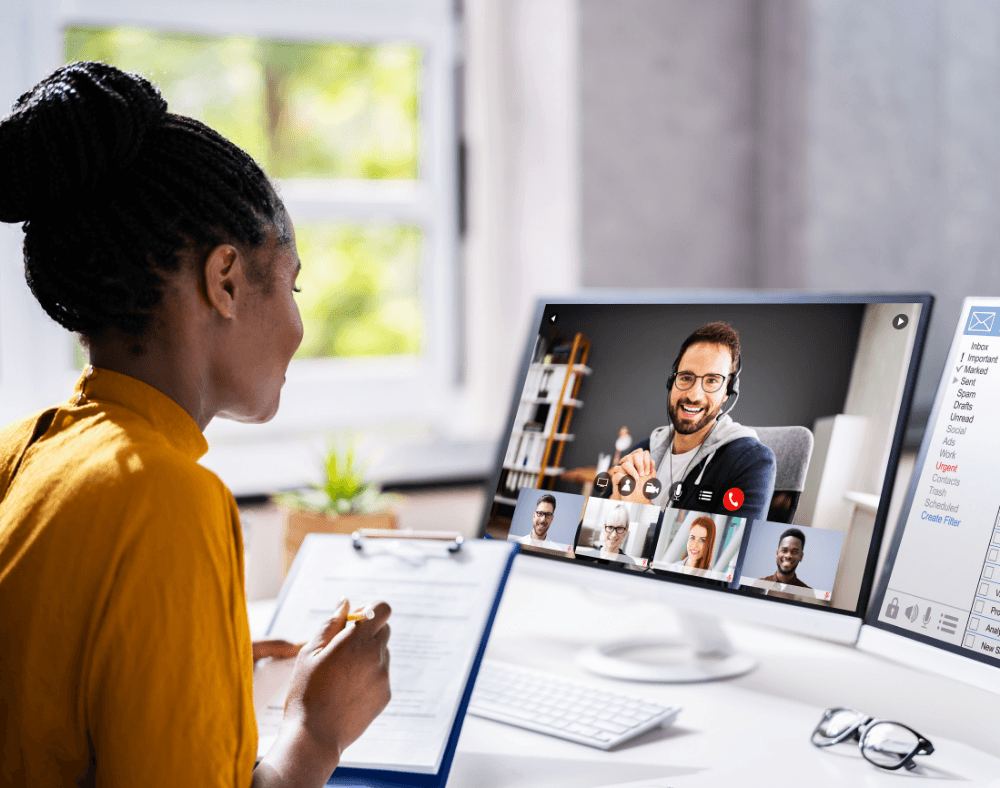 1. Test your technology beforehand
Make sure your internet connection is stable and your camera and microphone are working properly. Try and familiarise yourself with the IT package your interview will be hosted on too.
If you're worried about not knowing how to join your interview, we have two guides on how to join an online Microsoft Teams, or Zoom interview, which will be shown below.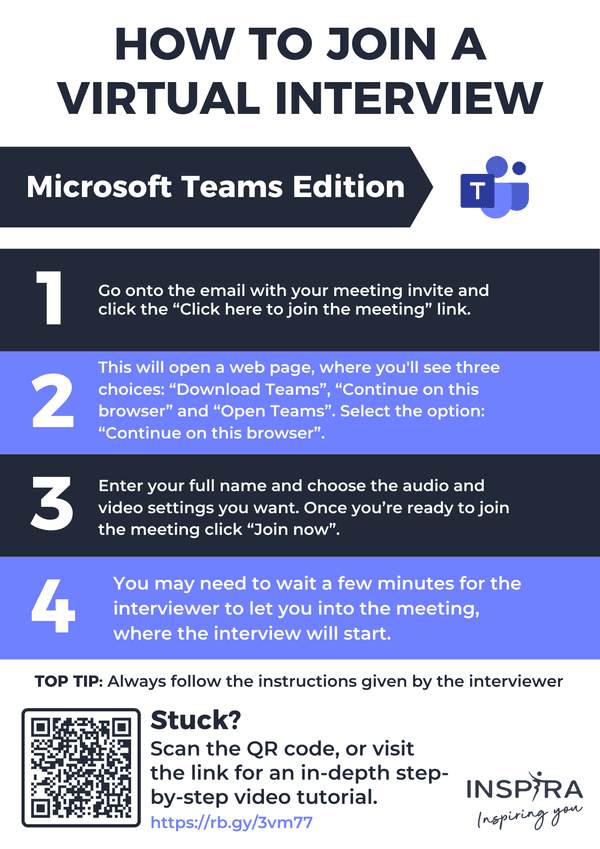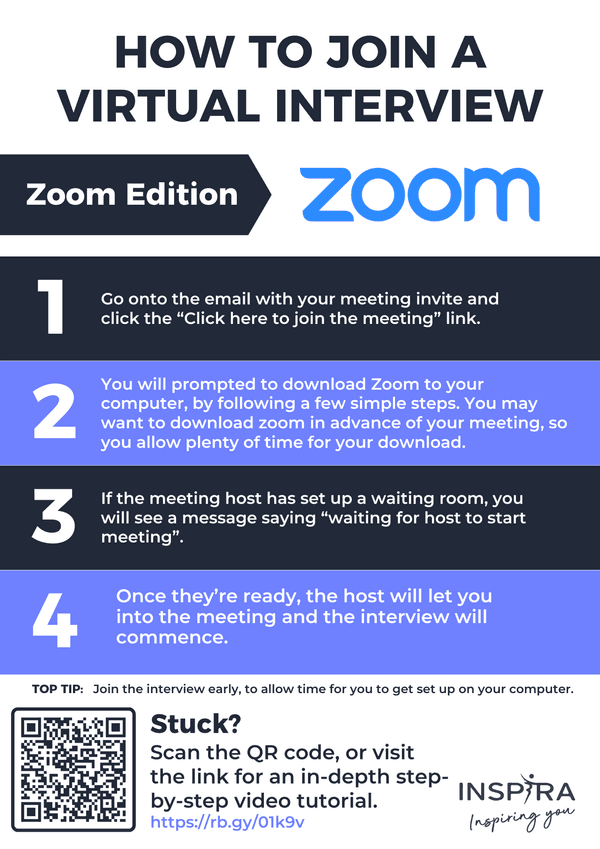 2. Explore your features

Many meeting host platforms offer features that can help you look and sound your best in a virtual interview. For example, some programs offer skin softeners and background changers. Research and experiment with these features beforehand to find the ones that work best for you.
3. Consider your set-up
Set up your virtual interview space in a quiet area with a neutral background and good lighting. Avoid having any mess in the background, as this could reflect badly upon yourself. Don't forget, linking back to the previous point; you can usually add filters that will blur your background, or create a virtual one. Be sensible though, going into an interview with the Bahamas as your background may not give the employer the best first impression.
4. Dress Professionally
You may believe that because the interview is virtual, you do not have to dress as formally as you normally would for an interview. However, this is not the case. Make sure you dress as professionally as you would for an interview, as this will make a great impression on the recruiter and will help you get into the right/ professional mindset. Avoid wearing anything distracting or too casual.

5. Practice your answers to common interview questions
Research commonly asked interview questions and practice answering them. It's also advisable to have a list of questions to ask the interviewer. This will show the interviewer that you're prepared and interested in the role. You can also practice using the STAR technique for answering questions -find out more about the STAR method here.

6. Be yourself and let your personality shine through
Virtual interviews can feel impersonal, so it's important to make a connection with the interviewer. Remember to smile, engage and be enthusiastic.
7. Get in touch with us
We offer a variety of support to help you ace your virtual interview, including:
Mock interviews -We can conduct mock interviews with you to help you practice your answers to common interview questions and get feedback on your body language and presentation.
Personal interview coaching -We can provide one-on-one coaching to help you develop a strong interview strategy, identify your strengths and weaknesses, and overcome any nerves or anxiety you may have.
And more.
Let us help you Be Bold, Be Relevant and Be Resilient.
To book a free 1:1 appointment with one of our advisers - email, call us or use our form and we will arrange an online or phone appointment with you.
⮞ Call us on 0345 658 8647
⮞ Email us at info@inspira.org.uk
⮞ Our Form
Social Media @InspiraForLife
⮞ Twitter
⮞ Facebook