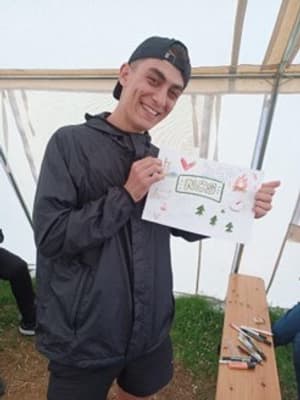 A Syrian asylum seeker described attending a development programme run by Inspira as the "best thing in my life."
Zohair, 16, came to the UK as an unaccompanied asylum seeker from Syria in October 2021.
He settled into foster care in Carlisle where his carer suggested getting involved in local activities and events for young people, including the National Citizenship Scheme (NCS), to help him make friends and feel more at home.
Inspira, are a leading employability skills expert, runs NCS in the North of England, including in Cumbria and Lancashire.
NCS is made up of two parts – a residential trip where course members spend three nights and four days away from home taking part in exciting team building experiences, and the following week working on a social action project aimed at making a positive change in their community.
Our NCS area coordinators, Becky Best and Joe Phillipson, attended some school sessions to sign up young people to the scheme, where they met Zohair. He was keen to be involved and was eligible for a bursary to take part.
Becky said: "Everyone is welcome on NCS which offers programmes for 15 to 17-year-olds. If unaccompanied asylum-seeking children want to take part, then their key worker just needs to provide all the necessary documentation and act as guardian for any concerns."
During the August intake, the group took part in a range of activities across a week-long residential at Mere Mountains, Humphrey Head centre in Grange-over-Sands, including bushcraft skills, canoeing and traversing sea cliffs.
Zohair said: "In the evenings I also enjoyed dancing at the campfire with my new friends and teaching them more about my culture through dance and music. The festival night was my favourite experience as I liked the dancing and the face paints. I also really enjoyed canoeing."
The second week of NCS took place at Carlisle College, where the group worked on designing and delivering a social action plan, to make a positive impact in their local community.
Zohair also took part in some other NCS sessions including community mapping, and an enterprise challenge. Some of the sessions were slightly more challenging for Zohair due to the language barrier, however he still got involved in all the activities.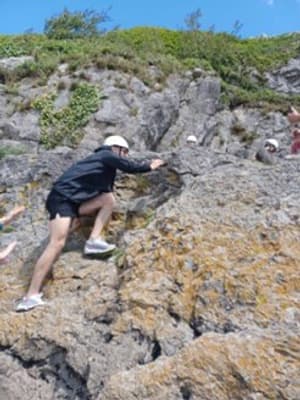 Zohair said NCS has helped him to grow in confidence and increase his social circle. Through the programme Zohair made new friends who he still meets up with in Carlisle regularly and others who he speaks to every day. Zohair said: "NCS has been the best thing in my life."
In September, Zohair started at Carlisle College studying Maths and English. After he has achieved his qualifications, he says he would like to complete a sports course at Carlisle College. His dream is to be a police officer in Carlisle and then to move to London.
Susan Watkins, Inspira Area Operations Manager, said: "We're really glad that Zohair took part in the NCS and that he's found it really beneficial, not only to develop his language skills, but also in making new friends, and other important life skills. This is what it's all about.

"The National Citizenship Scheme is just one of the deliverables from Inspira. We work with young people aged 16 and above on the options they have after school, which includes careers and education. All refugees are offered this service at Year 11 to help them to settle in."