Over 30,000 people access charity's services in the last year.
In celebration of Employability Day, employability experts Inspira report that due to ever increasing demand and need, over 30,000 people accessed their services last year.
As a charity, Inspira deliver a wide range of unique employability programmes to help make people ready for work, giving them more of a chance to succeed. No matter where they are on their career journey these powerful programmes produce life changing results with positive impacts.
Inspira not only works with individuals requiring careers advice and guidance, they also work with and support employers; creating inspiring, innovative and sector specific employment programmes that help employers fill vacancies and help local people into work.
The UK labour market is transforming with working from home now being the norm, the challenges of the economic inactivity and the flight of older people from the labour market. Therefore, these collaborations are essential to create more opportunities for disadvantaged people, enhance skills and improve the employability of young people and adults.
Staff shortages have become a problem for businesses and consumers alike, with the tight labour market affecting many sectors of the economy. In the Westmorland and Furness area, Inspira are actively working with a diverse range of employers to help them fulfil their workforce needs.
Barrow Park Leisure Centre, the NHS, Haven Holidays, Windermere Lake Cruises, Aldi and the National Trust are just handful of the organisations Inspira are supporting to help fill vacancies and employ people with the right skills required.
Barrow Park Leisure Centre had been struggling to recruit staff for a number of roles including a Pool Lifeguard, multi-sports coach, Health & Fitness Coach and Customer Service Assistant.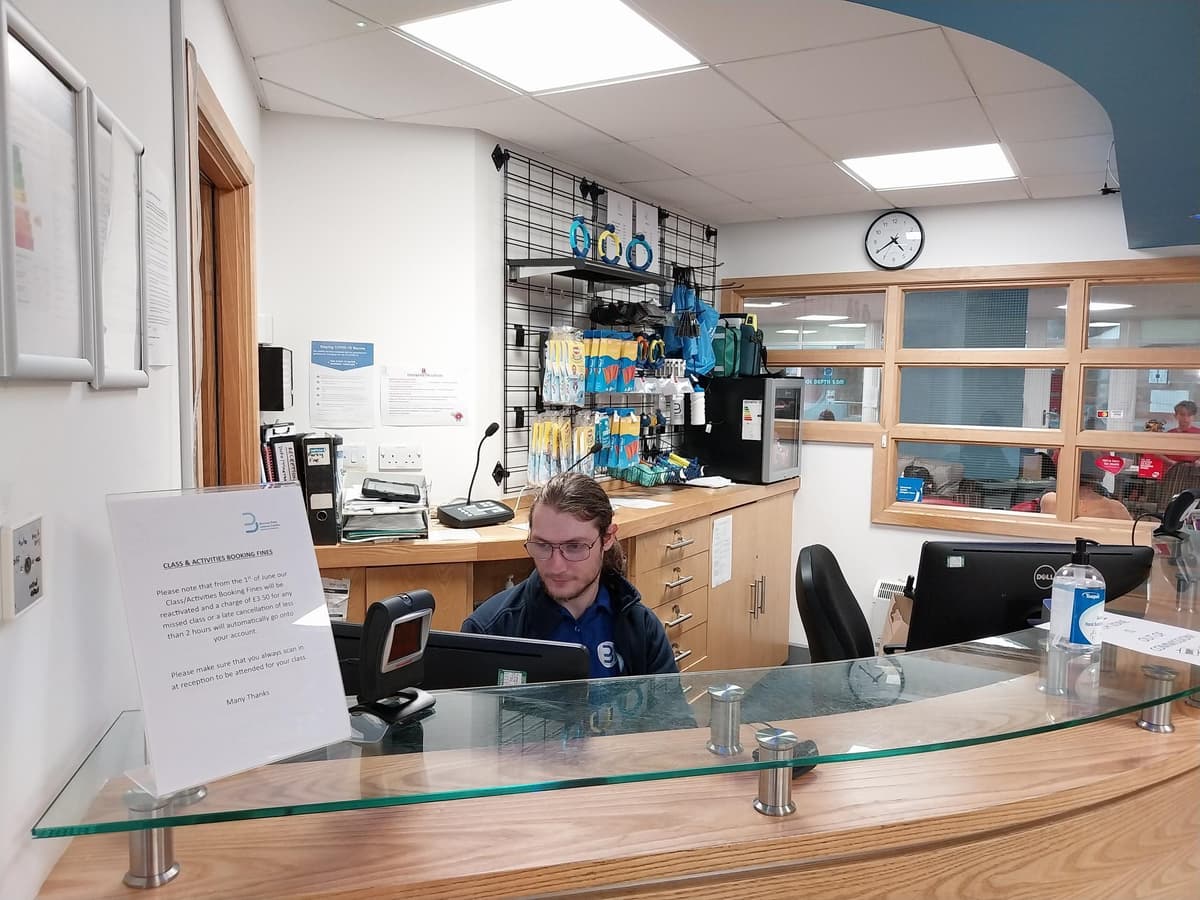 The Inspira Team at Barrow knew they could help by running a FREE Pre- Employment Course with a guaranteed interview. Seven adults attended the programme, which covered topics such as application and CV advice, interview preparation, financial resilience and learning about Better-Off in Work calculations. Course attendees were also given free lunch and refreshments.
The course and subsequent interviews successfully resulted in three new team members for the leisure centre.
Aidan Murphy – Head of Operations, Barrow Park Leisure Centre said: "Working in partnership with Inspira has been invaluable in helping us fill the positions which we have been struggling with. The Pre-Employment Programme was the perfect opportunity for us to work together, helping us meet our specific business needs and to support unemployed adults quickly move into local jobs."
Connor one of the course attendees who successfully secured a role at the leisure centre as a Customer Service Advisor/Café Attendant said:
"I wanted and needed support to get a job. I knew I needed to learn something new and felt confident to attend Inspira for the Leisure Centre programme. It really made a difference to me meeting Aiden (the leisure centre manager) on the first day of the programme. I got to know him and felt more confident applying for a job there.
"Having a free lunch really helped me too, as I wasn't eating much at the time, and I didn't realise the difference eating socially with others could make and found it mentally and physically empowering. I was on a low income and the free food and refreshments improved my health.
"In addition, the Money Management session was really helpful and made me think about the positive financial impact of getting a job.
"I felt immediately that the Park Leisure Centre was the right employer for me, and I could be open and honest with them. I feel like I'm at home when I'm working and have learnt more than I could have ever imagined. It has given me confidence, job satisfaction, structure, and a routine to my life."
Inspira's personal support is designed to equip people with the skills they need to get their careers back on track and empower them to successfully make the best possible representation of themselves at the interview stage.
Julia Winder, Area Operations Manager (Barrow), Inspira said: "Working in collaboration with local employers ensures there is a positive outcome for all to address local labour market shortages. Inspira's pre-employment programmes utilises local knowledge, skills and expertise and supports clients to progress into job and learning outcomes."
Image: Connor in his new role.