A prestigious Lake District hotel has paired up with local schools to offer work experience to Special Educational Needs students thanks to Inspira.
The North Lakes Hotel & Spa in Penrith worked Inspira to identify opportunities for work experience with special schools across Cumbria in a bid to give back to the local community and show students the broad range of career opportunities available.
Through our connections the hotel found that they were able to offer six months of work experience to two students in the county.
The hotel is working with a student from the Whinfell School in Kendal, a residential special school for young people with autism. A second student will begin their work experience in the summer.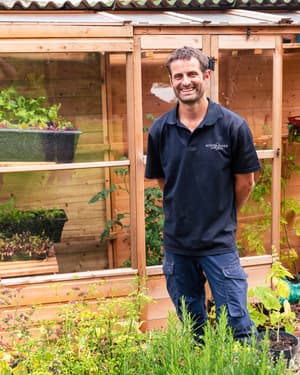 Matt Hopkins, Head Gardener at the North Lakes Hotel & Spa, is working with the students. Matt has tailored the work experience to meet the current student's interests and to give him a variety of work to understand what the role entails.
Matt, who moved from Dorset to Ambleside to study an outdoor education course and never left after falling in love with the area, said:
"Our student enjoys working with leaves and machinery. I have given him tasks such as leaf blowing, weeding the vegetable plot, using wheelbarrows to move logs around, and he has used a drill to put up some artwork in the garden.
"I keep it varied and he undertakes lots of different tasks to make sure he's getting as much out of the experience as he can."
Paddy Sandham, Principal at the Whinfell School, said:
"For students who have autism gaining that real world experience and those social interactions is so important – it's key to their learning and development."

Inspira put the North Lakes Hotel in touch with schools after hearing about the experience they could provide.
Susan Watkins, Inspira's Area Operations Manager for Carlisle and Eden, said:
"At Inspira we know the importance of connecting local businesses with schools, so that they can better understand the needs of the future generations, the skills gaps, and so that the students can gain experience and knowledge.

"We are so pleased that the North Lakes Hotel was able to provide work experience for students with Special Educational Needs, as they are an often-overlooked group."
The North Lakes Hotel, which also offers apprenticeships, is hoping to expand its offerings to students following this trial.